Check out the newest cafe where you can get the best kombucha you ever tasted, ON TAP!
https://cannoncoffeemd.com/ in Hagerstown, Maryland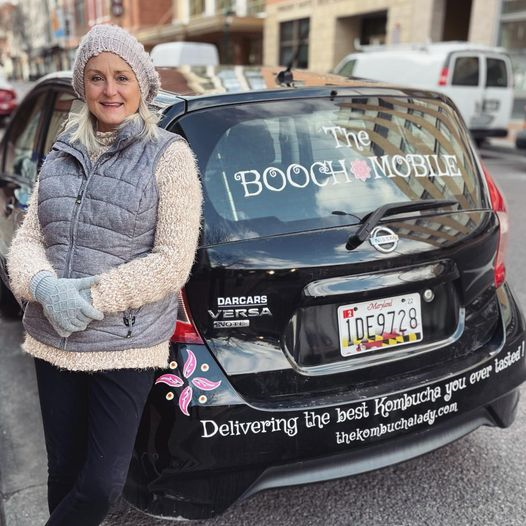 Seasonal Flavors offered for winter 2021
Jasmine Lemon- Organic jasmine green tea kombucha infused with organic lemons and lemon juice.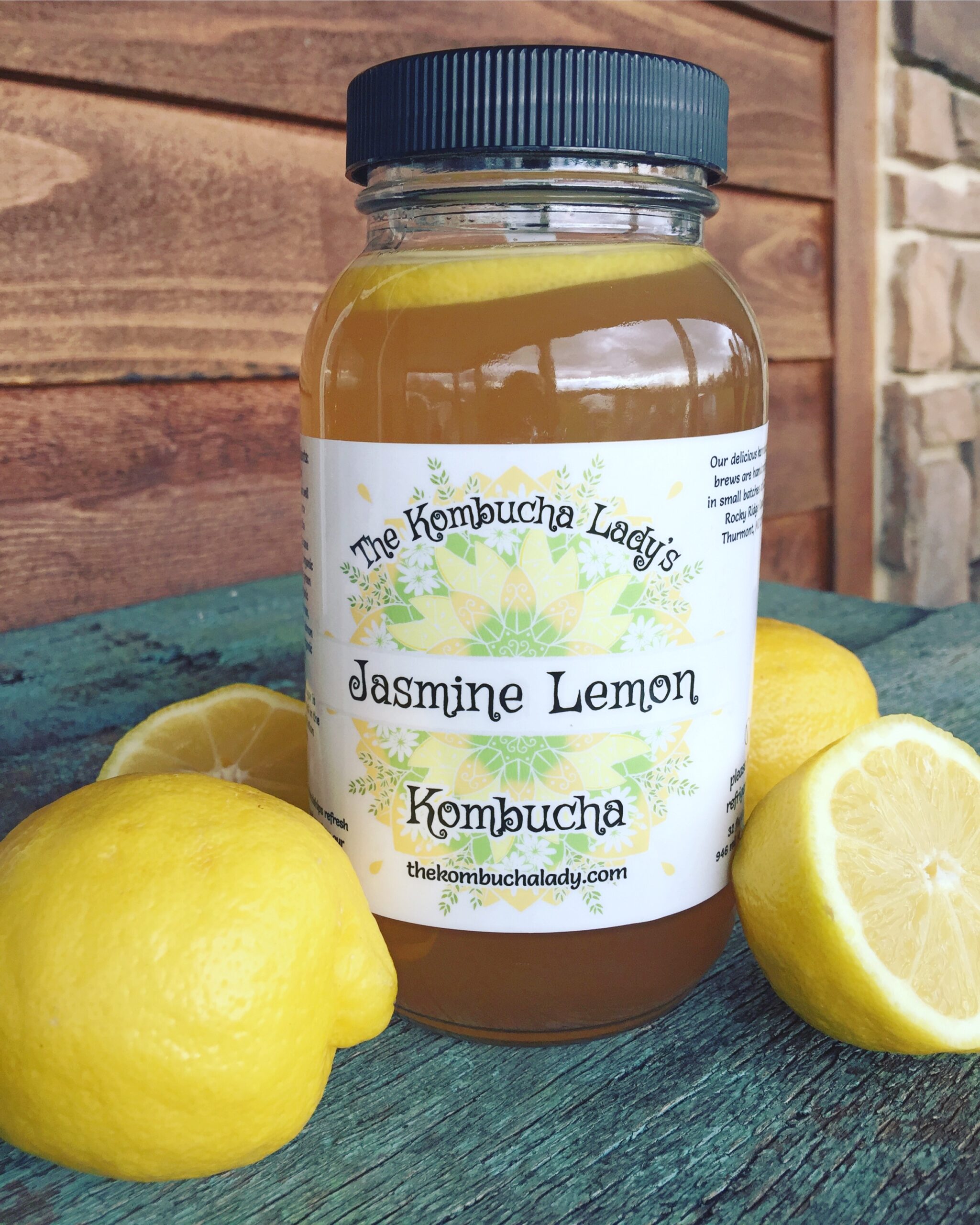 Berry Well Kombucha– Organic blackberry black tea kombucha second fermented with organic Elderberries and the latest super berry: organic Aronia berries from a local organic farm (Keymar, MD ) .   YUM and keep well this season!  Seasonal flavor with limited availability.  32 ounce only.
 These are our signature blends:
Ginger Lime Kombucha– Organic white tea kombucha infused with organic limes and organic ginger. 
Tropical Strawberry –
Organic Hibiscus tea kombucha, organic strawberries and organic pineapple juice.  Available in both sizes.  Click to read about the benefits of
Hibiscus tea
is available in 32 ounce and 16 ounce grab-n-go bottles.
Blackberry Sage- Organic Blackberry black tea kombucha with organic blackberries and sage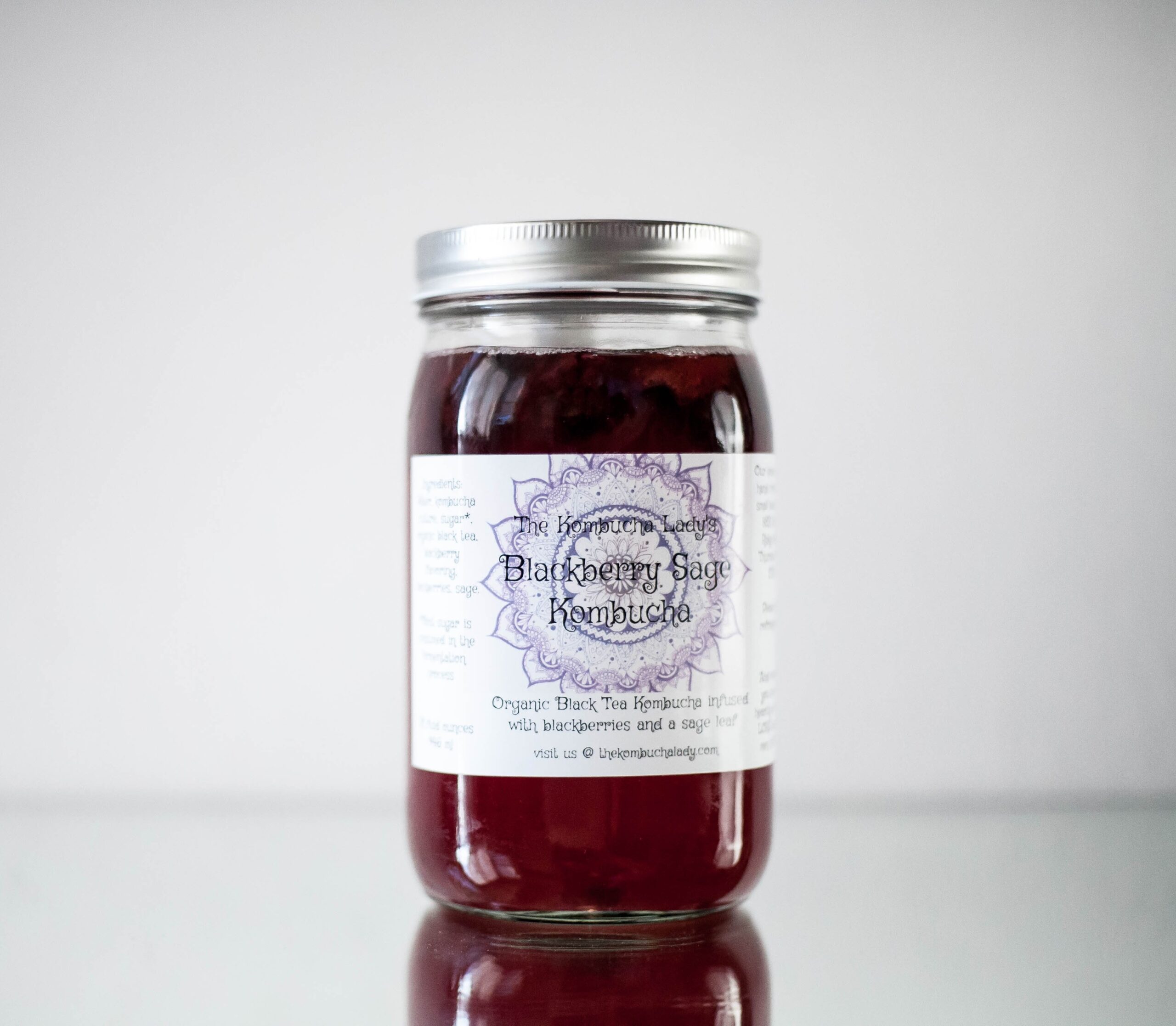 Orange Lavender Tulsi-
The Amazing benefits of Tulsi tea kombucha (see below) infused with organic oranges and a touch of lavender flowers.  A flavor explosion!
Available in 32 ounce jars and 16 ounce bottles.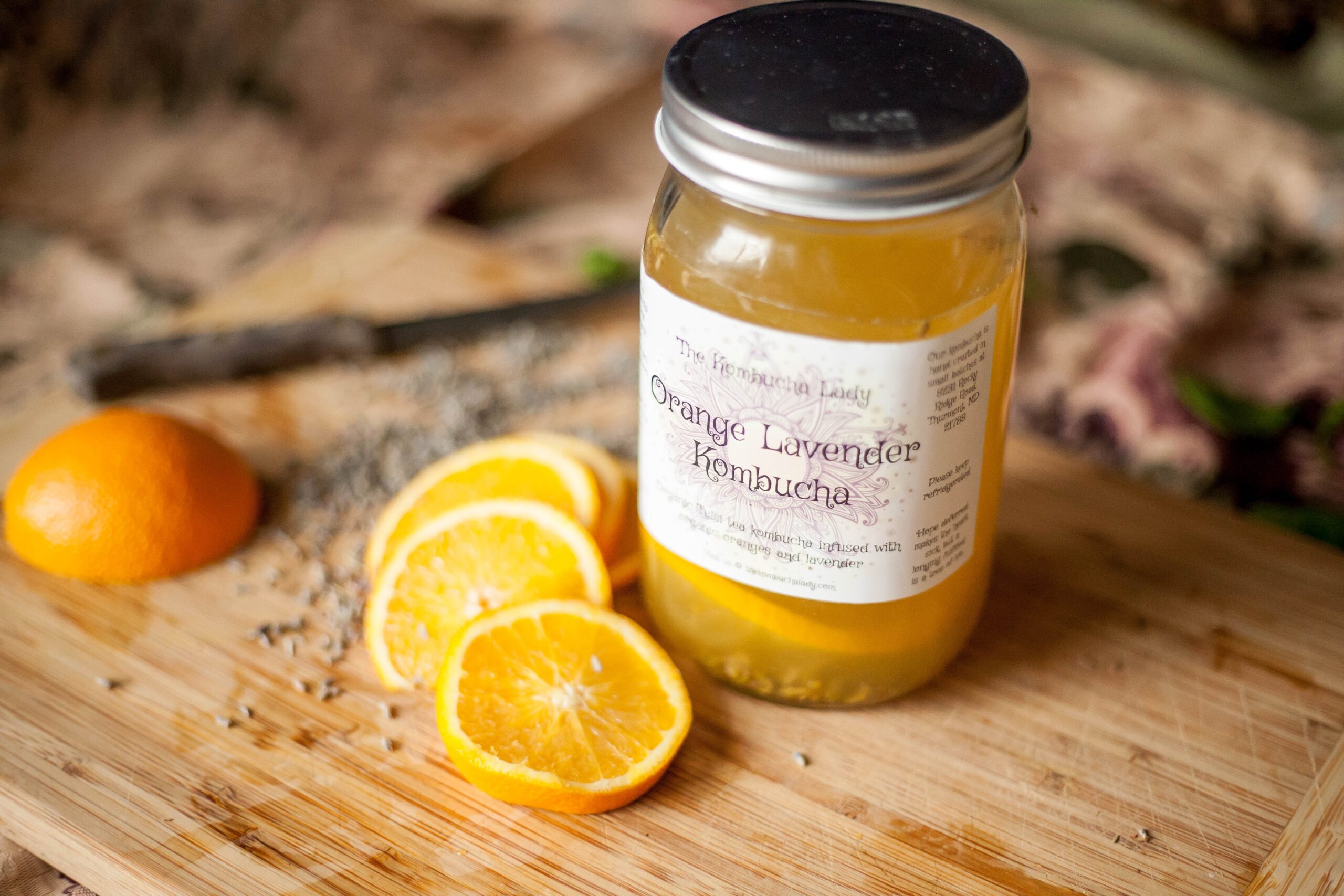 Blueberry Rosemary- Organic blueberry flavored green tea infused with organic blueberries and rosemary. 32 and 16 ounce bottles.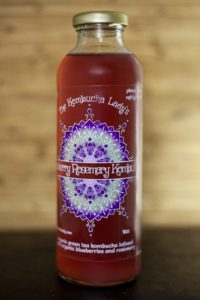 Stores where you can find The Kombucha Lady's brews: