Spring and summer seasonal offerings:
Cherry Blossom is a light floral blend of organic hibiscus tea kombucha infused with organic black cherries, organic tart cherry juice and a splash of rose petal infused water.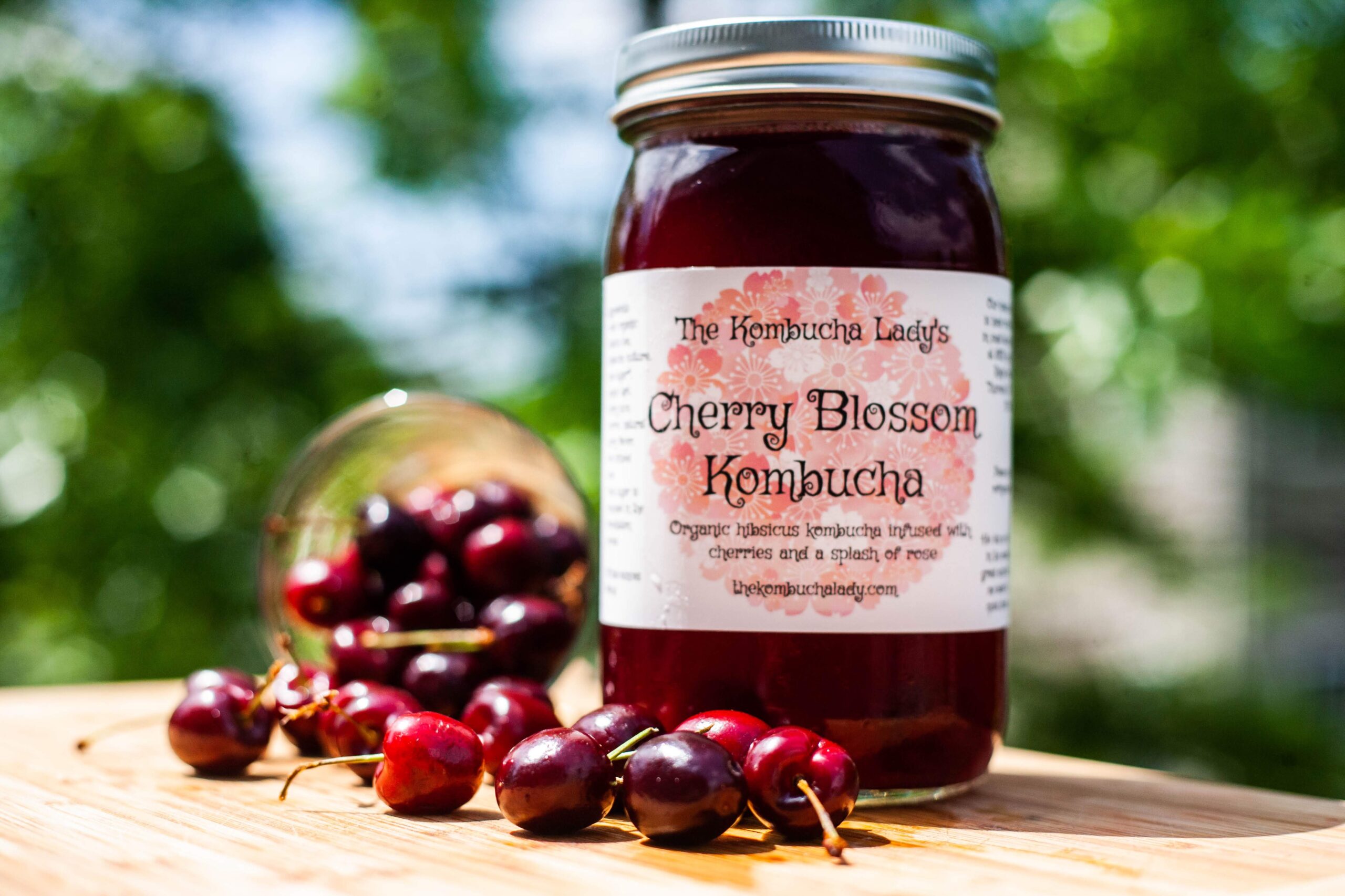 Jasmine Lemon- Organic jasmine green tea kombucha infused with organic lemons and lemon juice.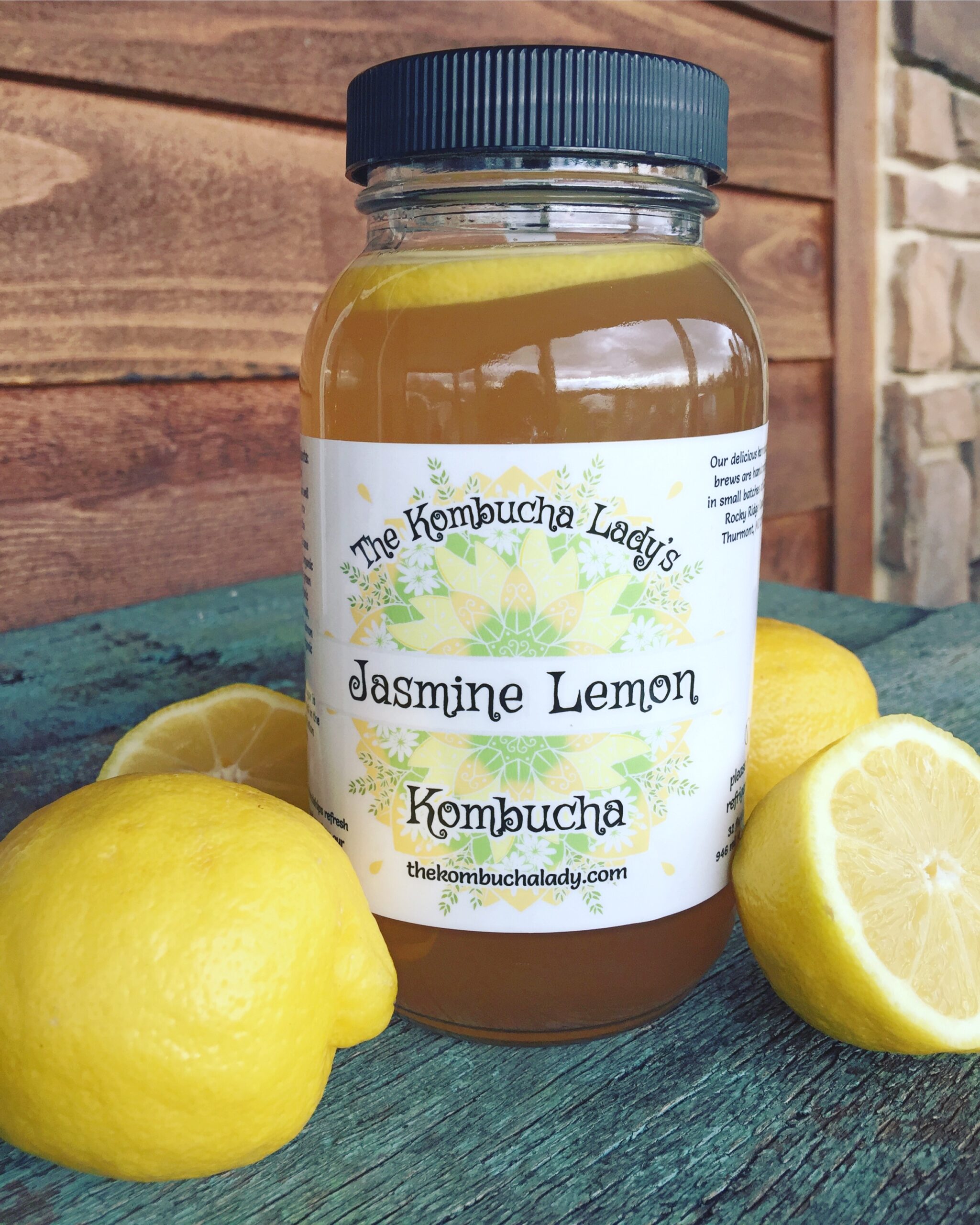 These are our signature blends:
Ginger Lime Kombucha– Organic white tea kombucha infused with organic limes and organic ginger. 
Tropical Strawberry –
Organic Hibiscus tea kombucha, organic strawberries and organic pineapple juice.  Available in both sizes.  Click to read about the benefits of
Hibiscus tea
is available in 32 ounce and 16 ounce grab-n-go bottles.
Blackberry Sage- Organic Blackberry black tea kombucha with organic blackberries and sage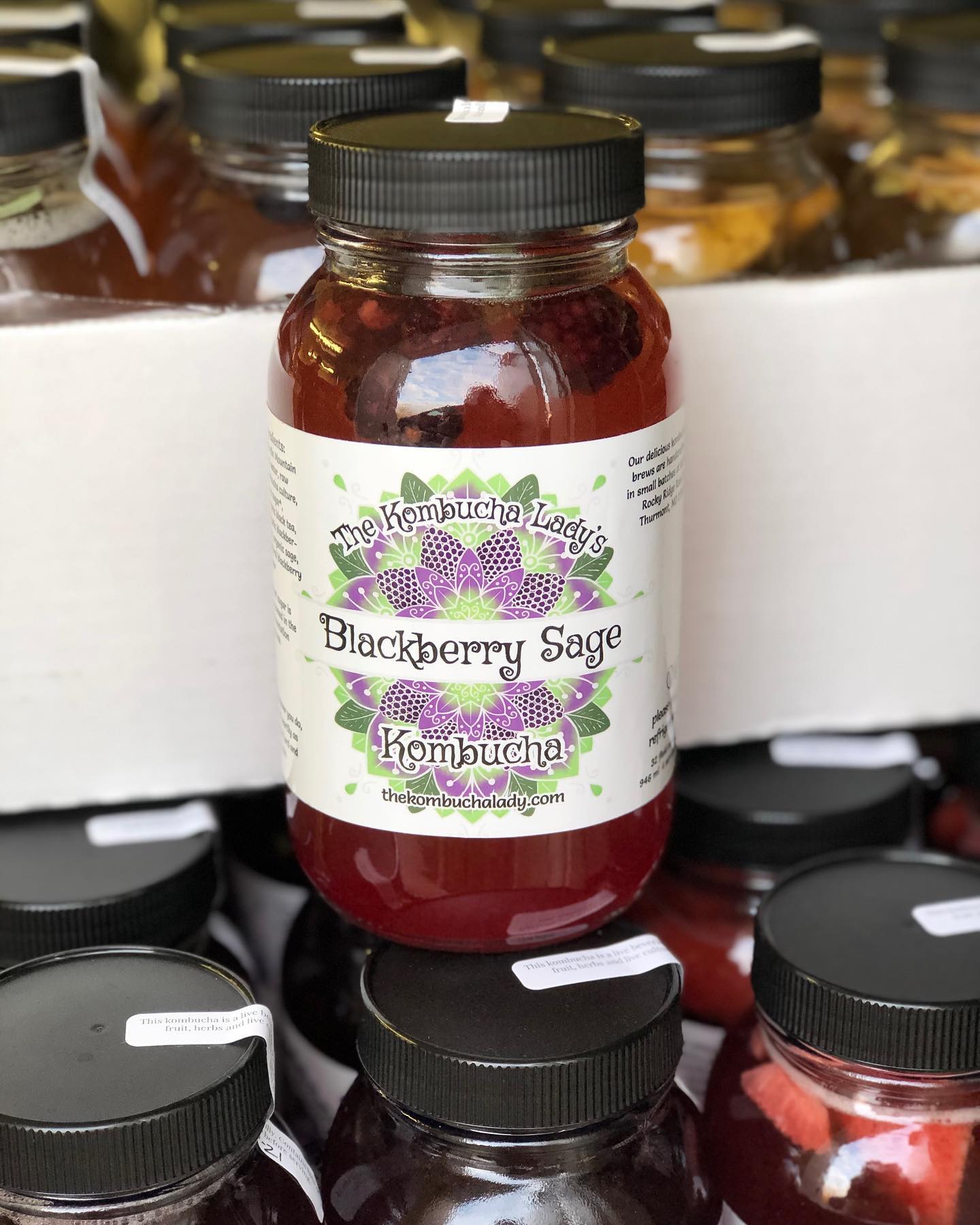 Orange Lavender Tulsi-
The Amazing benefits of Tulsi tea kombucha (see below) infused with organic oranges and a touch of lavender flowers.  A flavor explosion!  Available in 32 ounce jars and 16 ounce bottles.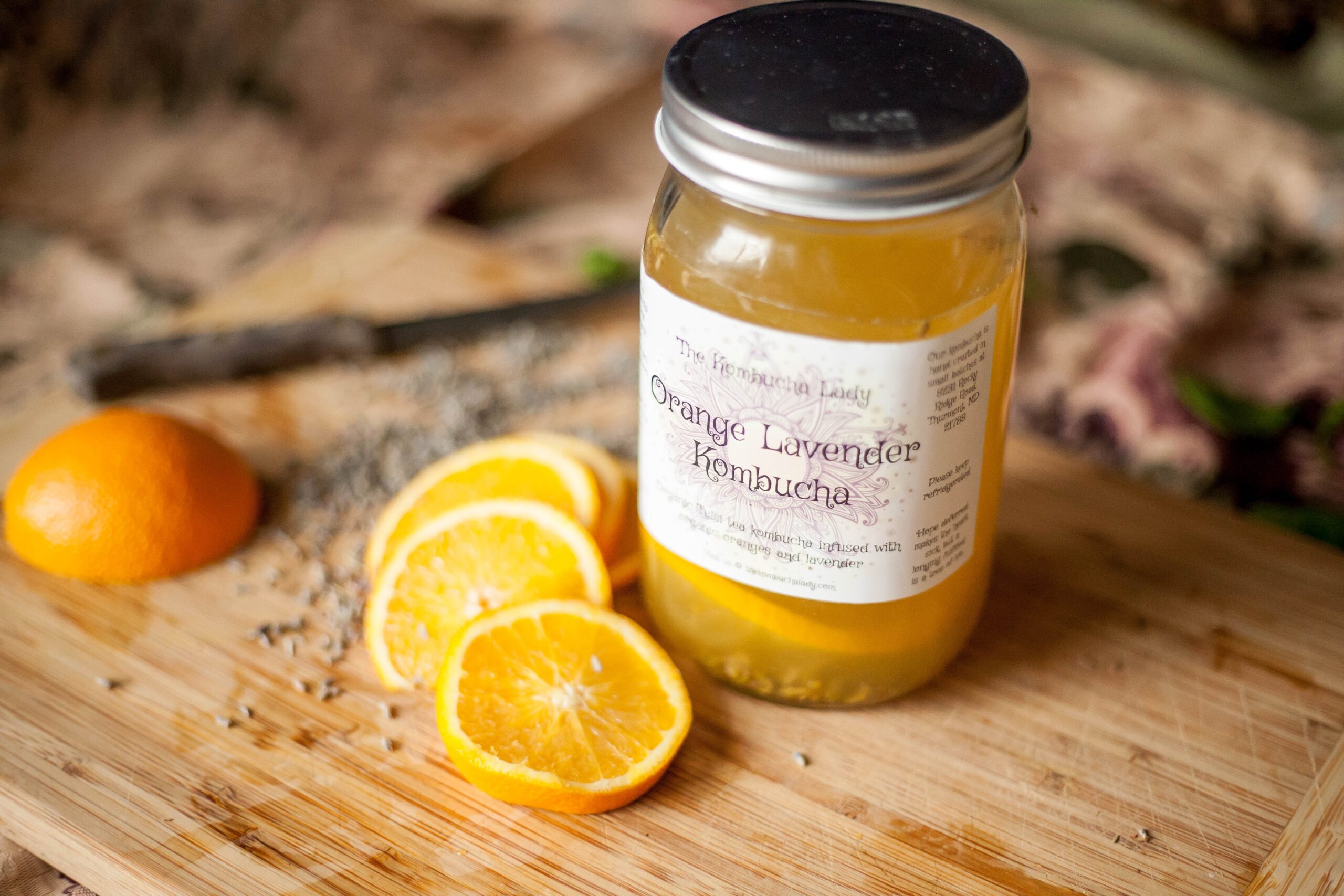 Blueberry Rosemary- Organic blueberry flavored green tea infused with organic blueberries and rosemary. 32 and 16 ounce bottles.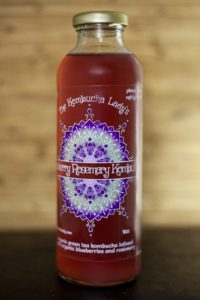 Stores where you can find The Kombucha Lady's brews: